Freelancing is radically different from working full-time, and the contrast becomes obvious the moment you're ready to submit your first invoice. Suddenly, there's no accounting department to handle your questions and concerns, no trusty biweekly paycheck. There's the new possibility that your client won't pay on time–or at all.
When it comes to your freelance business and getting paid, you're on your own.
That's why a solid freelance toolkit is so valuable to independent workers. Invoicing and payment doesn't have to be complex! Below, we've compiled 10 of our favorite invoicing and payment tools for freelancers that make getting paid a cinch.
1. FreshBooks
It's easy to create and monitor invoices with FreshBooks. They can handle the tracking and data entry–all you have to do is add your logo, payment terms, and client info. FreshBooks calculates totals and taxes for you and puts them into organized reports. Get paid in any currency, any time, anywhere. Combined with their cloud accounting, system, it's easy to see why this is the best overall invoicing and payment tool for Freelancers. Try it out free for 30 days with no credit card required.
2.  Harpoon
Harpoon makes it simple to set financial goals, track time, invoice your clients, track your revenue, and take more vacations. It's the financial decision-making tool you've been missing.
3.  Bonsai
Peace of mind for freelancers.  Bulletproof contracts, e-signing, & integrated payments.  Bonsai is a pretty sweet package built with the freelancer in mind.
4. Square
Square has become a household name in mobile credit card processing over the years, and there's a reason it's considered one of the best. Square takes a flat fee from each transaction. Accept swiped or typed credit cards or send invoices from Square's user-friendly app.
Plus, Square's newest feature, Instant Deposit, allows you immediate access to the money in your Square account, day or night, any day of the week (minus an extra 1% fee). When you've worked hard for your money, it's nice to have access to it right away instead of within the next 3 business days!
5. Harvest
You probably know Harvest as a time-tracking tool for freelancers. But did you know that Harvest offers invoicing, too? Personalize your invoices with your own logo and colors, send them directly through your Harvest account, and get paid through your account as well.
It's a simple, intuitive interface that will help you create and track your invoices quickly and accurately. Harvest offers a free 30 day trial, and there's no obligation to stay if you're not satisfied.
6. PayPal Here
PayPal Here is a mobile processing tool like the others listed here. It requires a PayPal Business or Premier account, but upgrading from a personal account is free, along with the app and card reader. The additional benefits for freelancers make it worth it: Accept swiped or typed credit cards, use the handy image capture feature to deposit checks, and accept PayPal payments.
PayPal Here handles mobile card processing and mobile Point Of Sale (POS), and offers more benefits like the free mobile app, free swiper, and immediate access to money through your PayPal account. It's a great choice for freelancers.
7. Skrill

 Skrill allows you to take payments wherever you are from all major credit and debit cards. It's a nice option for freelancers working globally because you can select your currency and checkout language at the time of transaction.
If you often work with repeat clients, you'll also like their recurring billing and 1-tap payment options.
8. Dwolla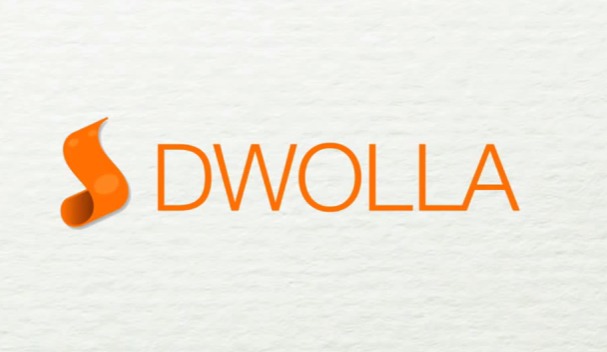 Dwolla is a payment service and a platform to send money online. Choose whether you'd like to send an invoice or payment to an email address, LinkedIn connection, Twitter follower, phone number, or any business that accepts Dwolla.
Dwolla is free to use and its' transaction fees are notoriously low–just $0.25 per transaction over $10, and no fee for transactions under $10. You can't link debit or credit cards–you must link your bank account to use it.
There's more than one way to get the job done, and there are a myriad of ways to get paid! These were our 5 favorites. Did we leave out your go-to payment or invoicing tool? Let us know!
9.  Invoice Home
 Invoice Home features over 100 different customizable, top of the line invoice templates for you to choose from, you can find the perfect one to fit your business and personal style. Invoice Home's free service includes all of the features of their paid subscription with the only restriction being that it allows you to bill up to $1,000 dollars per month before needing a paid subscription. The paid version is just $5 per month and has no restrictions.
10. QuickBooks Free Invoice Template
A free online invoice template generator created by QuickBooks. Great for businesses and freelancers. You can add the company info, and then select the styling and colors.
All info updates instantly, and after you've completed the template you can download a printable version of it.
11. Blinksale
Blinksale is another online invoicing template creator that offers invoicing templates and software targeted for freelancers (with the purchase of a plan). Blinksale also offers the ability to invoice your clients in any currency they desire.
Blinksale is offering a big discount for all LocalSolo freelancers! Just log into your profile to check out this latest perk.